Imagine Learning Congratulates 2016-2017 Imagine Nation Winners
Imagine Nation awards recognize top 163 schools across the country for innovation, dedication, and stellar usage of Imagine Learning programs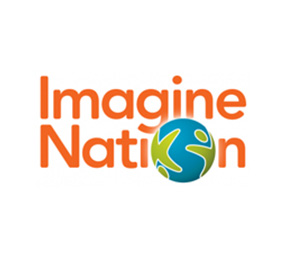 FOR IMMEDIATE RELEASE
Provo, UT – September 19, 2017 – Imagine Learning, developer of award-winning digital language, literacy, and math curricula, today announced the winners of its 2016–2017 Imagine Nation awards, in which a total of 163 schools were honored for their exemplary use of Imagine Learning programs.
Following Imagine Learning's acquisition of two new math companies in 2016, the Imagine Nation program was updated. Now, schools that use all four Imagine Learning products may be considered for two new awards: The Imagine Nation School of Excellence and Imagine Nation Beacon School award (replacing all previous Imagine Nation award categories).
At the end of each school year, Imagine Learning uses the most stringent usage and implementation criteria to designate 25 top schools per product (e.g., 100 schools in total) as Schools of Excellence.
Additionally, Imagine Learning representatives may nominate other exemplary schools for the Beacon School award after considering factors such as usage, implementation, innovation, and effective partnerships. This year, 63 Beacon Schools were chosen.
Following official notification of their Imagine Nation awards, each winning school will receive personalized banners and certificates that honor their achievements.
"Every year, Imagine Learning programs make a difference for more students across the country," said Joe Swenson, CEO of Imagine Learning. "And in no small measure, that's because our partner schools have a vision of success from the start. Imagine Nation was created to reward exemplary schools for their innovative use of our programs. Thanks to the efforts of these remarkable educators, we see students making incredible progress in language, literacy, and math while gaining the confidence they need to move forward. We offer our thanks and congratulations to all Imagine Nation winners."
About Imagine Learning
Imagine Learning delivers award-winning language, literacy, and mathematics solutions for K–12 students, revolutionizing the way kids learn. Students and teachers love Imagine Language & Literacy, Imagine Español, Imagine Math Facts, and Imagine Math because they are research based, data driven, instructionally differentiated, and incredibly fun to use. The Imagine Learning family is dedicated to changing lives and opening doors of opportunity for kids.