Announcing Our 2017 Limerick Contest Winners?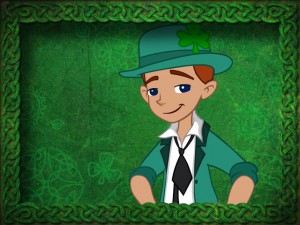 Every year, Imagine Learning holds a limerick contest for budding new poets–and every year, the contest is harder to judge!
Our 2017 Limerick Contest was no exception; we read so many wonderful and creative limericks that it was hard to choose a winner.
In the end, our judges voted for entries that best captured the distinctive rhyme and rhythm of a limerick, along with those that were especially creative in following this year's theme: "My Favorite Subject."
Congratulations, students–your limericks were amazing.
The Winning Limericks
Top prizes this year went to students of Carolyn S–by far the most entries received. Great job, students!
1st prize: Emily N wins a mini Imagine Learning lunchbox (containing a few surprises).
My teacher was called Ms. Fence,
Who said she would teach us science
She talked about smells
Then started on cells
And then she just stopped making sense.
2nd prize: Saydee N wins an Imagine Learning water bottle, sticky notes, and pen.
My favorite subject is art
I like to think art makes me smart
I like to shade
Then make things fade
I can never wait for art to start.
3rd prize: Brie C wins an Imagine Learning mouse pad, pencil, and bookmark.
Knowing Spanish will always impress
It's super easy so never stress,
It's bundles of fun,
For everyone,
Speaking it is the trait I possess!
Honorable mention for a limerick written by an entire class:
Miller Migrant Extended Day wins an Imagine Learning poster, bookmarks, and Booster tattoos.
After school we attend M.E.D.
Math, English, and Imagine we study,
Migrant Extended Day's cool,
Just long days after school.|
But we're all working towards our degree!
Honorable mention for creativity: Audrey B wins an Imagine Learning poster, bookmark, and Booster tattoo.
The subject I love: language arts
In school, it's my favorite part
I love to read books
My writing everyone looks
Language arts is my special smarts!
Honorable mention for creativity: Connor J wins an Imagine Learning poster, bookmark, and Booster tattoo.
I love math when you really try,
And you really just hit that bulls-eye,
When you divide by eight,
It feels so great.
And it's the only subject with delicious pi.
A big thank you to you teachers out there who prepared your students to submit a limerick this year. Congratulations, students–we loved reading your creations.
We wish we were able to reward you all.Don't forget to enter again next year. In the meantime, keep working on your limerick-writing skills so you can impress all your friends and family the way you impressed us.